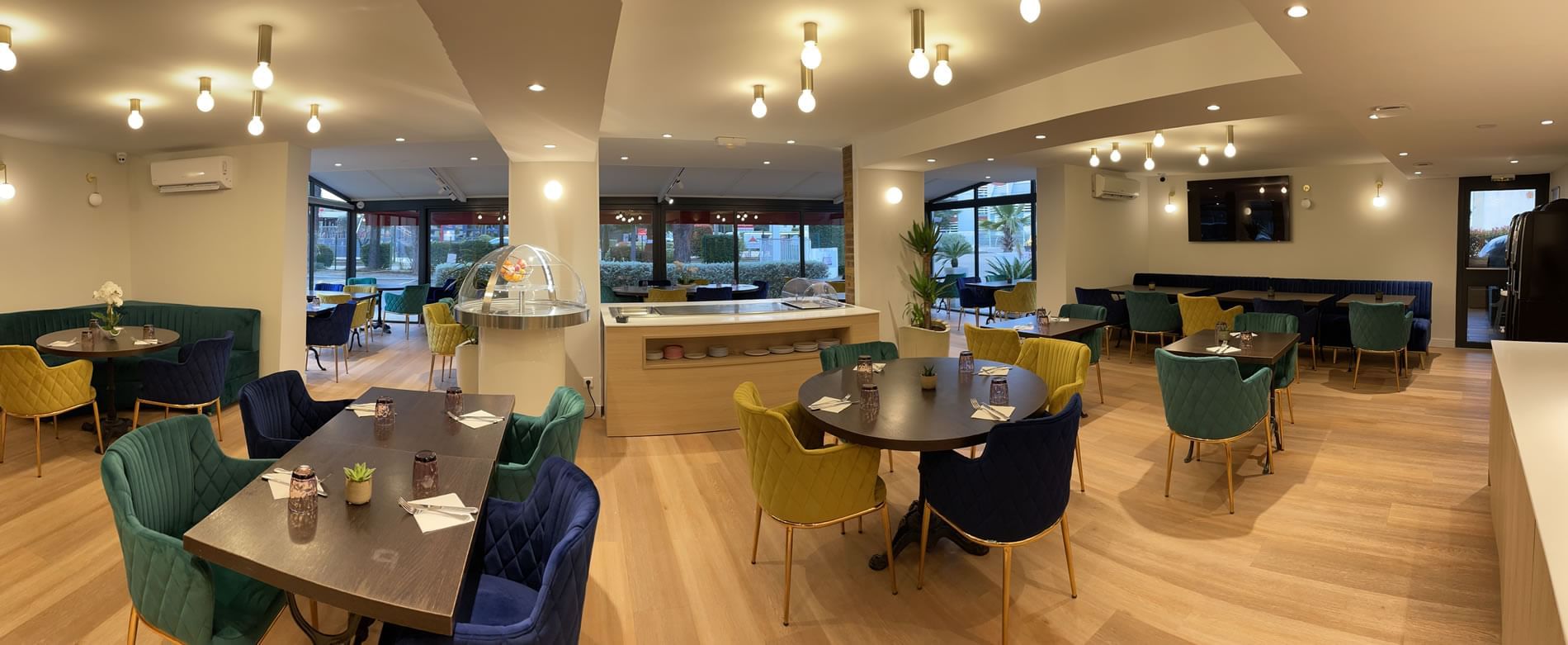 Bar restaurant in Nimes
Bed and breakfast Nîmes
From breakfast to dinner, our renovated restaurant offers you a unique moment of relaxation.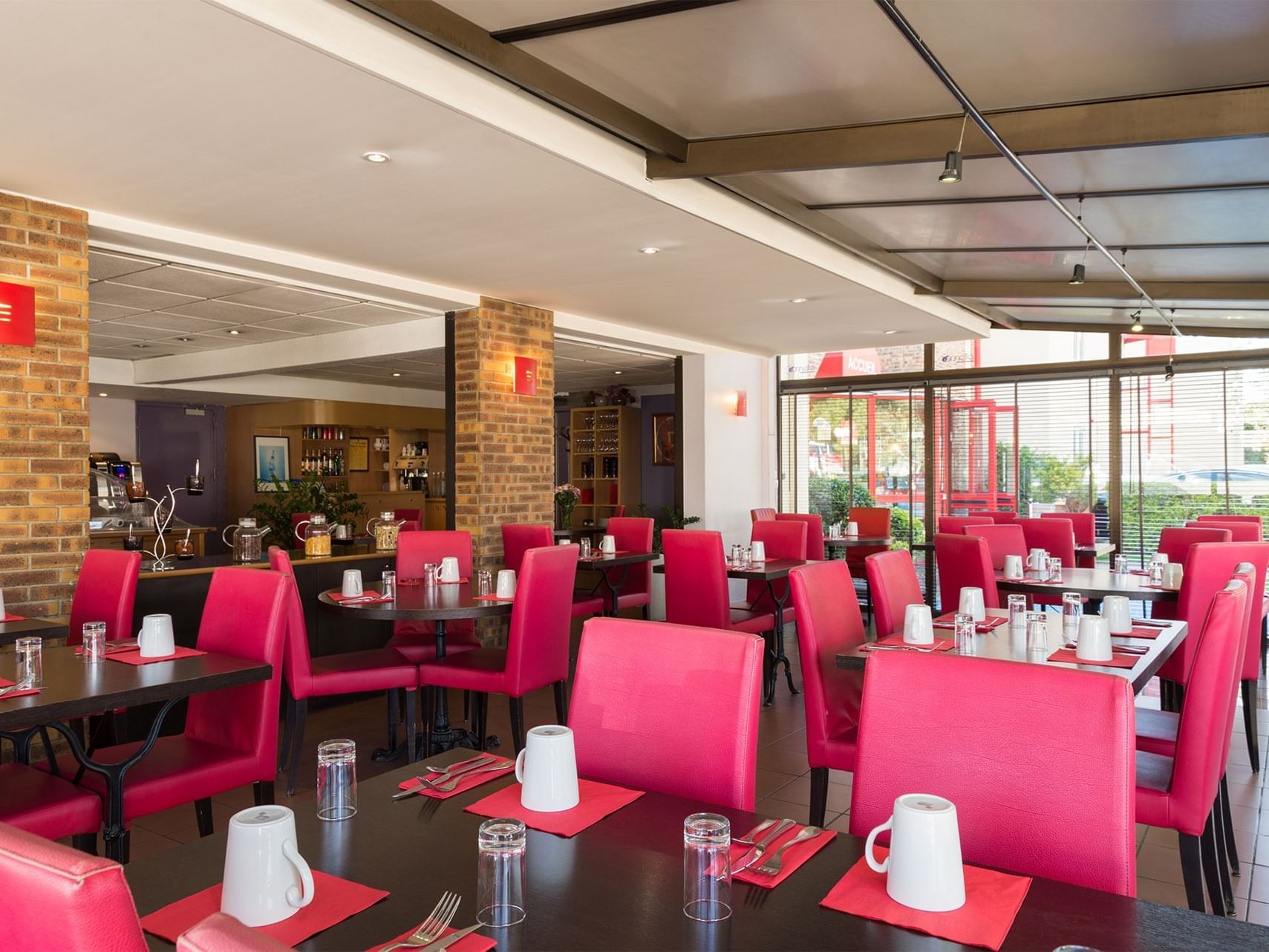 CANNELLE RESTAURANT
In this 70-capacity restaurant, you can enjoy traditional cuisine as a buffet of hors d'œuvres with a selection of hot dishes and desserts, à la carte, with two new seasonal dishes every day. Please note: the restaurant is closed on Friday evenings, weekends, bank holidays and days before bank holidays.
PETIT-DÉJEUNER RESTAURANT
Breakfast is served as an all-you-can-eat sweet and savory buffet;
From 5 a.m. to 10 a.m. on weekdays,
From 5 a.m. to 11 a.m. on weekends and public holidays.
The restaurant of our Hotel serves local Mediterranean cuisine, homemade and with the possibility of dining in the dining room, in your room or as a meal tray. In addition, you will have plenty of time to be able to discover our snacking menu to fill a little hollow.